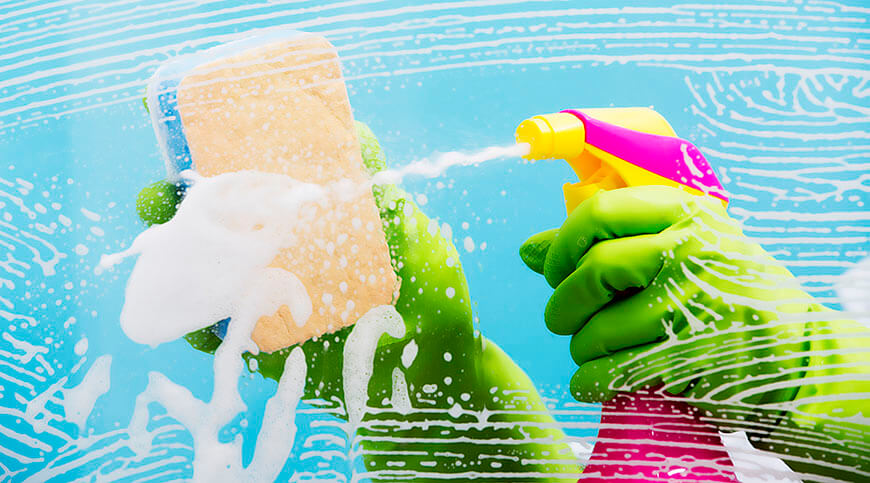 After a long and gloomy Winter, Spring is just around the corner – Tomorrow (Monday 20th March) marks the official start of Spring, and with it tends to come sunnier days, blooming daffodils and daybreak filled with bird song!
However, sunnier climes also have an unwanted drawback. The extra sunlight is often a magnifying glass for months' worth of dust build-up and unseen grime.
From smears on the windows and doors, to spots and smudges on cabinets and countertops, it can be quite a surprise what the added light can uncover. So why not let Top Down Cleaning give our home a fresh feel while you make the most of the warmers days?
We don't just provide regular domestic cleaning, we also offer one-off spring cleans, ideal for getting your home in top shape and ready for Summer.
Deep Cleaning to Combat Bacteria & Allergies
If you suffer from any allergies or lingering health issues, a thorough clean can help remove unwanted bacteria, protecting your living space and home from attracting unwanted bugs.
If you're planning on making the most of your outside space, we also provide hedge trimming and general removal of waste. We can even spruce up your patio furniture to get your garden BBQ ready.
Here in the UK, you never know how long the good weather will last so why not let us help you get your living space spick and span while you make the most of the sunshine.
Professional Cleaning Equipment & Expertise
For added peace of mind, we're fully insured and use professional cleaning equipment to get rid even the toughest of stains.
We'll be happy to discuss your Spring clean requirements and other specialist cleaning tasks so you can be sure your home will be cleaned to your specific requirements, and to the level one would expect from a professional cleaning company.
To find out more about our prices and availability please call us on 0330 123 4316 or email us at info@topdowncleaning.co.uk