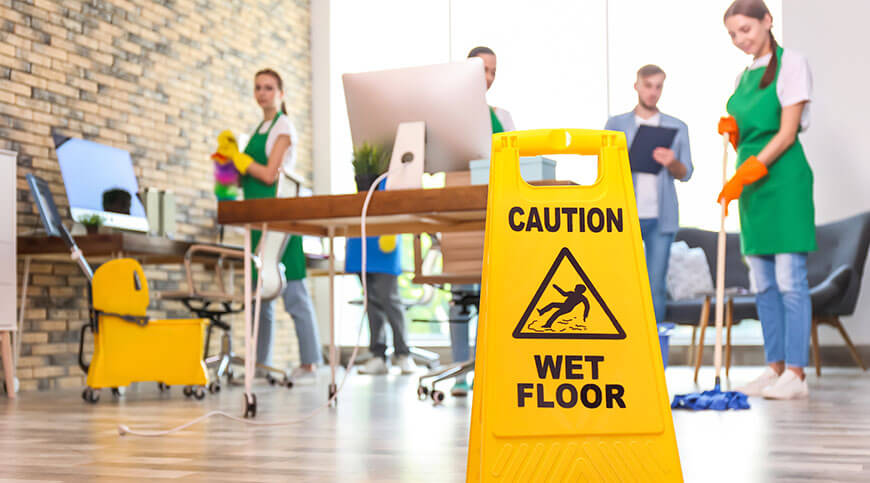 Benefits of Hiring Professional Cleaners
A lot of us spend the majority of our day in an office environment.  From business meetings to stacks of paperwork, it is important that your office provides the ideal space to allow for good workflow.  If you have a workforce, keeping an inviting and fresh workspace is of prime importance to keep productivity high.
If you have an untidy, dirty office, workers can become unmotivated, resulting in reduced productivity, and lethargy.  In contrast, a clean and positive working environment can lead your workforce to producing better quality work as well as improved morale overall.
Keep Communal Areas Clean & Bacteria-Free!
Communal kitchens can be a haven for bacteria. Leftover food, unwashed plates and drink spillages can quickly attract germs and create a breeding ground for spreading viruses. Colds and flu are part and parcel of working in an office, but a clean working space can limit the spread of germs which can help the amount of time staff are off work.
If you have visitors, the cleanliness and presentation of your workspace can often be the difference between a failed negotiation and a new contract.  Keeping a clean, inviting office can be a reflection of your reliability and professionalism as a company.
Trained Professionals
Hiring a professional cleaning service can also help your company save money.  Workers are sometimes left to deal with dirt, dust and grime in offices, time that could be better spent on their day-to-day duties.  Also, an office can often be hiding dirt and therefore bacteria that the untrained eye may not see.  A professional cleaning team will find and eradicate these areas for you – meaning you don't have to stress.
Top Quality Cleaning Everytime
A quality cleaning team will do a great job getting your working environment in tip top shape.  With specialised cleaning equipment and years' of experience, they'll be able to deal with a variety of cleaning issues.  Why not contact Top Down Cleaning today to see what we can do for you? We offer one-off and regular cleaning contracts to businesses of all sizes – including out of office hours.